Check back for updates on new locations.




CITRUS COLLEGE


1000 W. Foothill Blvd. Glendora, CA 91741 - (Google Map)
Entrance to the stadium parking lot is off of Barranca Avenue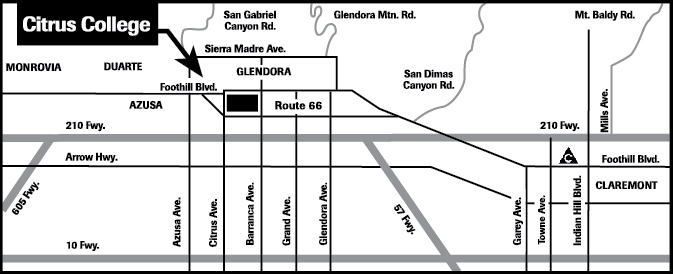 Citrus College Stadium is located in the Foothills of the San Gabriel Valley
in the city of Glendora, CA off the 210 freeway in Southern California
---

MT. SAN ANTONIO
1100 N. Grand Ave. Walnut, CA 91789 (Google Map)
Mt. SAC Access Instructions - Click Here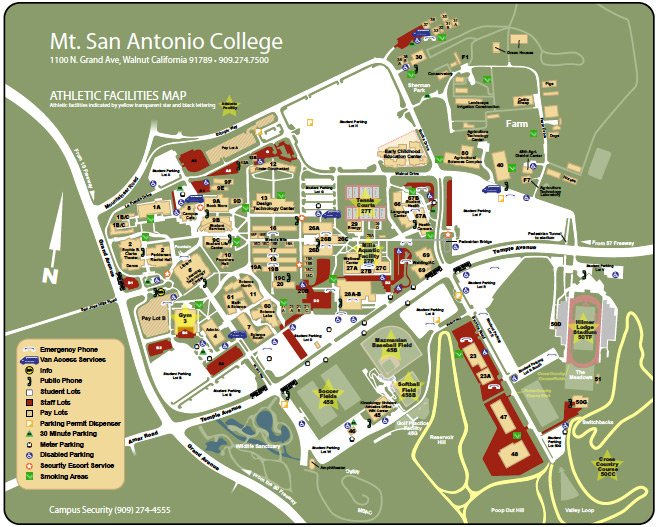 LARGE MAP - CLICK HERE - (PDF - PARKING INFO)


Mt. San Antonio College (Mt. SAC) is located 25 miles east of Downtown Los Angeles
on the eastern edge of Los Angeles County in the City of Walnut, California. Mt. SAC is
easily accessed from 3 major highways (10 FWY, 57 FWY, 60 FWY) and 5 major airport.
Hilmer Lodge Stadium is located on the South East edge of campus off of Bonita Road.